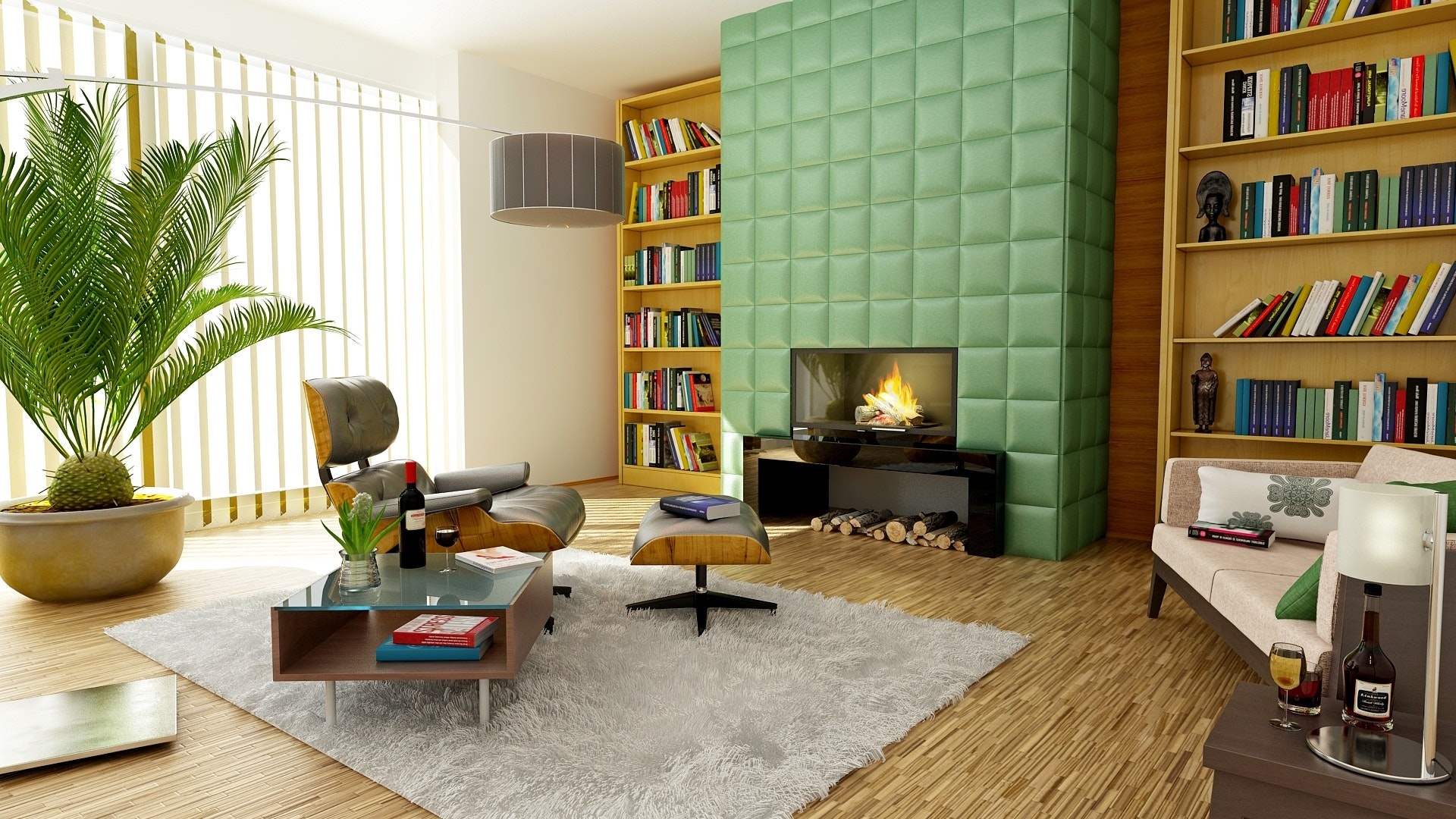 When we think of good health, our thoughts may be drawn to how we eat or exercise. It may be surprising, then, to think that the places we live and sleep in can be detrimental to overall wellness. Here's what you can do about it.
Be Vigilant
Our homes can be full of things that are harmful to our health. They may be visible, but there are unseen factors as well. Dust particles can accumulate on surfaces, impact air quality, and cause respiratory conditions like asthma. Moisture, meanwhile, can contribute to mold or other pollutants. This can be countered by maintaining humidity at above 30 percent but below 50 percent. Older bathrooms, chimneys, and HVAC systems can offer poor ventilation that could exacerbate problems. A good approach is to survey your home. Identify any potential problems, and bring in an inspector to determine if your property contains asbestos or radon.
Vacuum Regularly
A clean home allows us to cultivate an environment that can protect us from getting sick. Vacuums are excellent appliances, and they are versatile enough to deal with all types of detritus. Choose your model based on the type of carpeting or hardwood flooring that you have. If you live in an apartment, you might find that there are specific models that work much better in smaller spaces. Handheld models, such as the Black + Decker CHV1410L Lithium Cordless Dust Buster, are great for when you need to get in those awkward corners or in hard-to-reach areas. If you have any pets, your home may have pet dander, so it may be good to invest in the Kenmore Elite Pet-Friendly 31150. The Soniclean Soft Carpet SFC-7000, meanwhile, is easy to maneuver. If you do not have enough time to regularly vacuum, you could always take advantage of automated models like the iRobot Roomba 690.
Adapt Your Home
Turning your home into a place where health can thrive may take time. You may have furniture and cabinets that have introduced pollutants into the home. Should that be the case, you might want to replace them with alternatives that produce fewer toxins. If parts of your home are in need of repair, it can be an opportunity for some eco-conscious DIY. Could parts of your home benefit from fresh coats of paint? Low-VOC paints are much safer for you and better for the planet. Do you have scuffed flooring or carpet that has seen better days? Replace it with more healthful options, such as bamboo, pre-treated wood, or natural linoleum. Insulation can protect you from the elements and help your home work better for the environment, but look for materials that are free of formaldehyde and plastics. Remember, as well, to frequently switch out your air filters. This is especially important as you look to enhance your environment. Finally, one of the best ways to better your home and improve air quality is by adding houseplants. Fill your home with some beautiful flora to cleanse the air naturally.
Cut Out Problems
Unfortunately, no matter how conscious we are of our health and the environment, we may still be exposing ourselves to undesirable substances. We want to nurture cleanliness, but many chemicals can be to our detriment. Even air fresheners and shampoos may contain VOCs, or volatile organic compounds. While these chemicals may prove only to be an irritant in more minor cases, it's best to research what alternatives are available to you. Thankfully, the internet is awash with DIY options, and there are always organic choices when it comes to hygiene products. You may already have a lot of the ingredients for cleaners, too. You could make your own scented soaps or fashion dishwasher tablets out of baking soda.
Keeping our homes in excellent condition can be as easy as maintaining a wellness-focused lifestyle. Give your health strong foundations in the home by cleaning regularly, improving air quality, and having the right tools. Turn your house into a springboard for good, overall health.
Image Courtesy of Pexels